For the first time on CD we present the recent studio albums by The William Loveday Intention in a clamshell box set complete with booklet. The four albums in the set are - People Think They Know Me But They Don't Know MeWill There Ever Be A Day That You're Hung Like A Thief'Blud Under The BridgeThe Bearded Lady Also Sells The Candy Floss
For the first time on CD we present the recent studio albums by The William Loveday Intention in a clamshell box set complete with booklet. The four albums in the set are - People Think They Know Me But They Don't Know MeWill There Ever Be A Day That You're Hung Like A Thief'Blud Under The BridgeThe Bearded Lady Also Sells The Candy Floss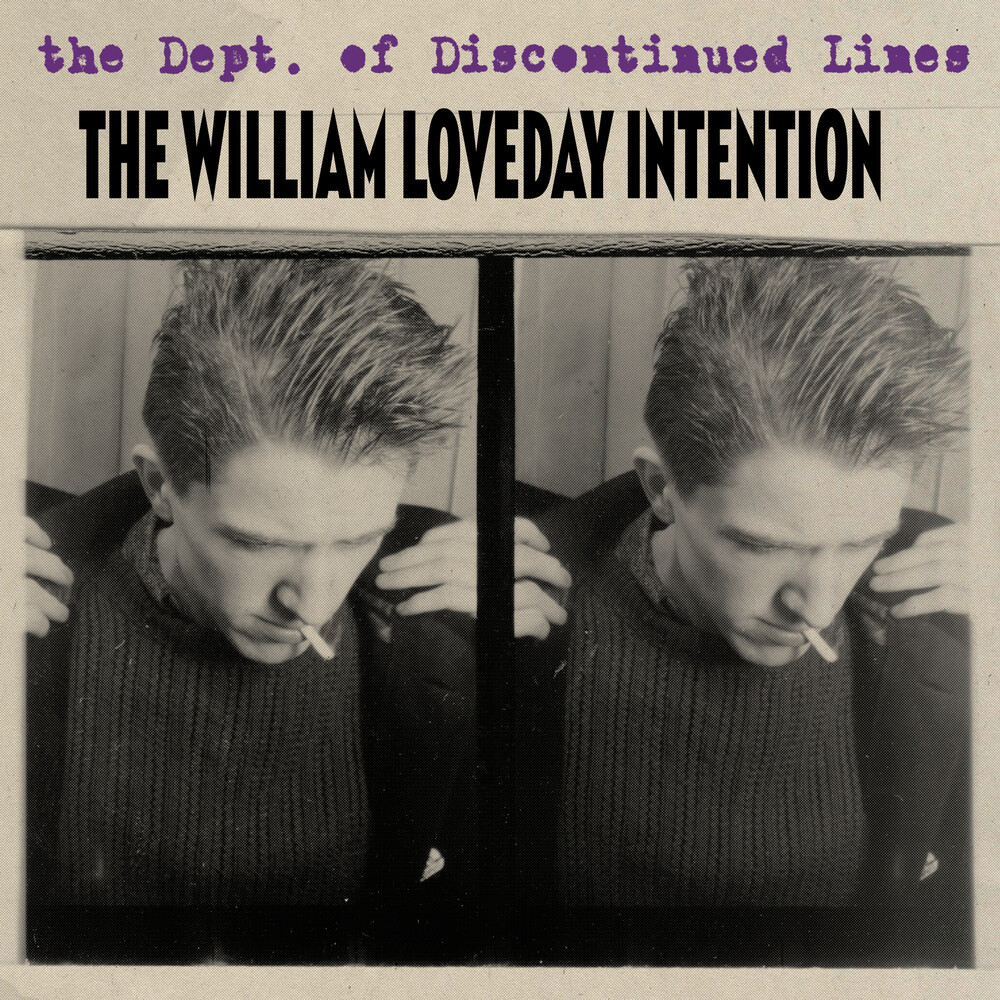 Details

Format: CD
Label: DMG
Rel. Date: 02/19/2021
UPC:

5020422054424
Available Formats and Editions
1. Again and Again
2. I Wasn't Made for This World
3. People Think They Know Me (But They Don't Know Me)
4. This Wondrous Day
5. The Desert's Flame
6. A-Z of Your Heart
7. The Bitter Cup
8. My Love for You
9. Sonora's Death Row
10. I'm Hurting
11. You're the One I Idolise
12. My Father Was a Railroad Man
13. Again and Again (Reprise)
14. 100 Yards of Crash Barrier
15. A la Mort Surbite
16. Celebrating Weakness
17. I Don't Like the Man I Am
18. If They've Got What They Want They've Got You
19. I'll Tell You Who I'm Not So You'll Know Who I Am
20. A Self Inflicted Wound
21. Will There Ever Be a Day That You're Hung Like a Thief?
22. You're the One I Idolise
23. You Who Have Always Held Me
24. Chatham Town Welcomes Desperate Men
25. Where the Black Water Flows
26. Exuberant Me
27. God's Reason Why
28. It Happened Before (Will It Happen Again?)
29. Roll the Stone Back Across the Mouth of the Cave
30. Do Not Be Indifferent to Me
31. A Simple Twist of Fate
32. Wise Blud
33. White Whale Blues
34. The Devil Is Choked
35. Blud Under the Bridge
36. To Sing the Blues You Gotta Be Blue
37. When the Eagle Becomes a Hen
38. Celebrating Weakness
39. Hanging By a Tenuous Thread
40. The Bearded Lady Also Sells the Candy Floss
41. What Kind of Friend Were You?
42. Oh Sister
43. The Dept. of Discontinued Lines
44. A Dull Blade
45. Thatcher's Children
46. A Rusty Stain
More Info:
For the first time on CD we present the recent studio albums by The William Loveday Intention in a clamshell box set complete with booklet. The four albums in the set are - People Think They Know Me But They Don't Know MeWill There Ever Be A Day That You're Hung Like A Thief'Blud Under The BridgeThe Bearded Lady Also Sells The Candy Floss